Growing up, there was one thing I always dreamed about doing – buying a home. For the first few years of my life I lived in a beautiful colonial home built in the 1800's.  It had character with strange little nooks and plenty of space for everyone.  I loved it. After that we rented a series of different places but none of them ever felt like home to me.  My whole life I knew I would own an old colonial home one day – it was just a matter of time.  In 2010, just shy of my 30th birthday I bought one. 
My story may be quite different than yours since we all have our own goals and dreams. However, there are some milestones that society seems to impose on us.  Often people will feel pressured to have a big wedding or buy a home because that is what they are "supposed" to do.  When I work with people I try to decipher what they really want to do with their money versus what they think they should be doing.  If you are debating home ownership here are some things I would like you to consider before you buy.
Renting vs. Buying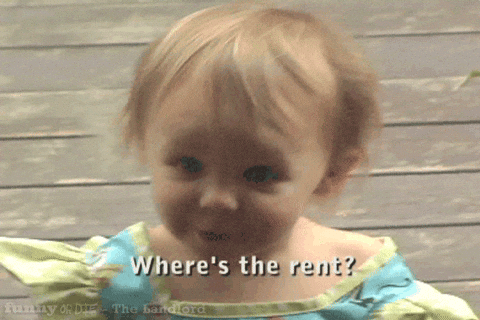 There is no right answer here. Both were right for me at different times. First thing you should determine is why you want to buy a home.  Are you like me and always wanted your own home or are you afraid you are "throwing away" your money by renting?  This is something I hear all the time.  While it may feel that way – renting is not a bad thing.  Now, I didn't enjoy paying rent when I lived in Brookline, but it wasn't a waste.  Renting gave me the opportunity to live in an amazing city that I could never afford to buy in.
1- Goal Setting
If you know you want to buy start thinking about the other goals you have in your life.  Would you like to start a family, change jobs or work from home someday?  Maybe a long commute doesn't bother you now but what about in the future?  Do school districts matter to you? If not, maybe you can live in a town that has average schools but a better downtown or public transportation.  If you think you love a town but have only traveled through in passing, go check it out at night to see if it is still as appealing.  Life can be unpredictable but there are certain things we know we want.  Your home should fit with the future you imagine.  From my perspective, real estate isn't a short-term investment. Try to picture yourself there happily for at least 5 years. 
2 – Money Moves
Do not rush to buy the first home you can afford just to stop renting. It is easier to break a lease and move as a renter. There is also no guarantee that you will be able to sell your house quickly and break even.  You will trade some flexibility when you become a home owner so make sure the decision is well thought out and you end up in a home you really want.   
If you are even thinking about buying a home it is time to start saving.  Real estate is a big investment.  It may seem less "risky" than the stock market because you can see it and touch it.  While that is true there are still serious financial risks to prepare yourself for.  You will want to have a down payment ready.  This will increase your chances of getting your offer accepted and reduce the amount you will need to pay each month. 
If you can afford to put down over 20% you will not need to carry Private Mortgage Insurance.  This will save you money when it comes to your monthly payments.  Looking back I'm glad I didn't wait until I had 20% to make an offer on my house. Everything about the house felt right including the price, location, schools, commute and interest rate. Paying PMI did increase my payment by $75 a month for several years as I built equity. As with most financial decisions you are always trading one thing for another. The upfront costs of buying a home are big. You will want to start an emergency fund right away use all your savings for a down payment.  Repairs and maintenance are also the cost of buying a home.
3 – Buying a home – for profit?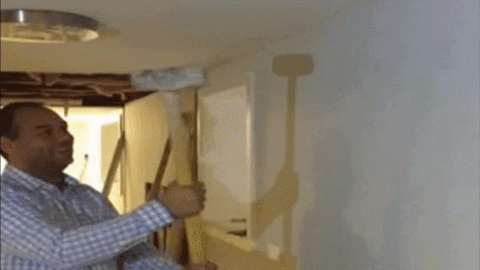 Watch a lot of HGTV?  You may think you could find yourself a great fixer upper for a steal and turn it into a dream home.  If that has always been your plan and you know you are handy than it might be a great goal for you.  However, if this idea just popped into your head recently be careful with your finances.  Those home repairs might be more expensive than you think.  Certain tasks like electrical and plumbing should be left to the pros.  Know your limits when you look for a home.  Make sure the inspector lets you know what the real deal is. Finally, please be realistic when it comes to what you can handle yourself.
Home Sweet Home
Buying a home was dream come true for me.  The process of finding a home is unique.  It requires patience (and eagerness), saving (and more spending than you've ever done), and research (with a little bit of luck).  The one non-financial recommendation I will make is find a realtor that really understands you and you enjoy working with.  Their experience and guidance can help you make the right decisions and that can save you money in the long run! You can find more of my tips on making expensive decisions here.